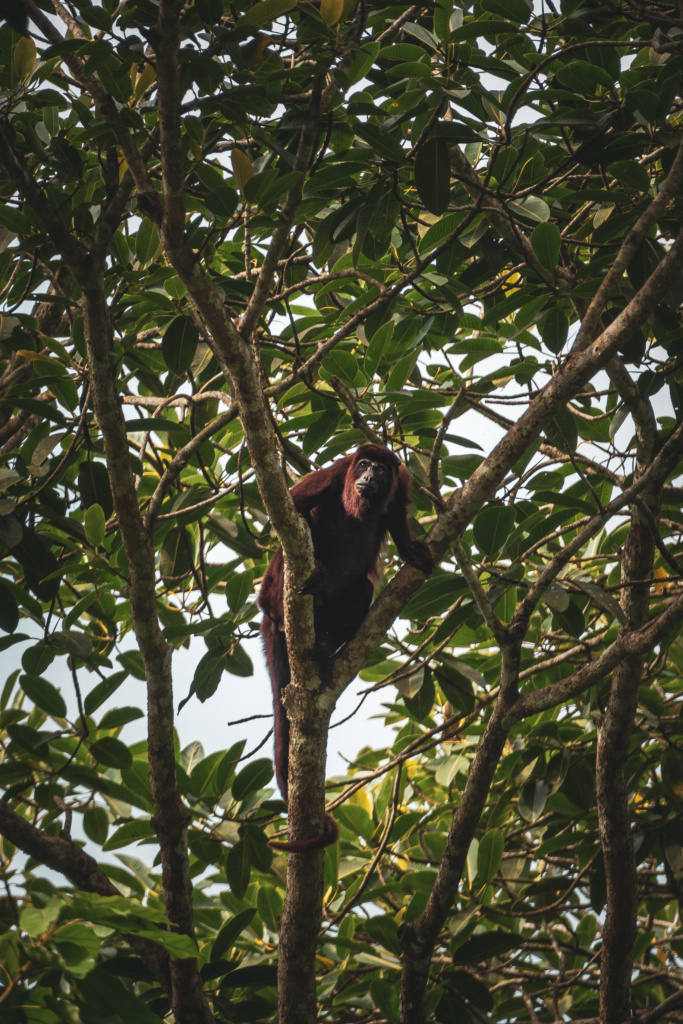 Mono Aullador (Alouatta Puruensis)
Come and spend a few days with us !
We have kilometers of walkways within the land.
The Buritaca River, water wealth of our elder brothers the Tayrona is a walk away.
Stroll within fields of the most authentic and exclusive of Cacaos:  Cacao Criollo Porcelana.
See the workings of an Organic Farm which evolves using the principles of Permaculture.
Jump in the waterholes that formed from the Creek which is born in our land.
Get a natural massage from the waterfalls of the Creek.
Enjoy bird watching on our Natural Reserve: from Toucans to Eagles and a wide variety of hummingbirds (more than 46 registered in the Sierra Nevada de Santa Marta).
Or just relax, read a book and enjoy the views and the quietness of this Natural Reserve while you swing in your hammock.
Warm wooden Cabin with one bed, its own bathroom and front porch to watch the sun setting over the mountains of the Sierra Nevada.
A circular wooden cabin with fantastic views from its balcony and private bathroom.